Rainy Zhong
China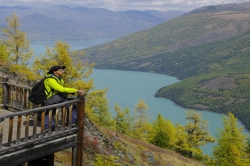 Rainy Zhong, As a pentax user since 1998 with MZ-50, and with pentax digital camera *ist DS since 2004. Like Reading,traveling and photography in spare time.
Camera Bag
PZ-1P
*ist DS
K10D
MZ-3
K-5
KX (film)
smc M 75-150mmF4
smc M 80-200mmF4.5
smc A 35mmF2
smc A 35-70mmF4
smc A 70-210mmF4
smc FA 31mm F1.8 AL Limited
smc FA* 28-70mmF2.8 AL
smc M 135mmF3.5
smc M 200mmF4
smc DA L 18-55mm F3.5-5.6 AL
smc DA L 55-300mm F4-5.8 ED
Some Carl Zeiss Y/C mount and Leitz R mount lens.