Akif Kaynak
Australia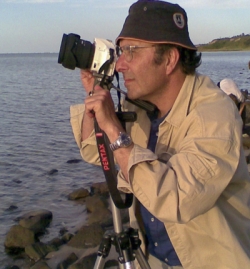 www.deakin.edu.au/scitech/eng/about...
I work as Assoc. Prof in Engineering at Deakin University, Australia. My photographic interests are wide ranging but I mostly take landscape photographs and occasional portraits. After several years of break from photography, I started again with the Pentax DSLR system in 2007.
Camera Bag
K100D
K-x
Pentax K100D, Pentax K-X, DA70/2.4 ltd, SMC FA 50/1.4, SMC FA 35/2, DA 10-17/f3.5-4.5 ED (2x), DA 16-45/f4 ED AL, DA 50-200 f4-5.6 ED, DA 18-55, Sigma 10-20, Tamron Macro Di 90/2.8, + Nikon film bodies, various Nikkor AIS prime lenses, Manfrotto 190x Pro B and Art 144 tripods.